OUR HISTORY
COMPANY PROFILE


It's a matter of a commitment which really mattered. It's an account of an uphill task converted into mere peanuts through a clear vision, narrow focus, sheer dedication, meticulous hard work, consistent belief and constant quest for excellence.
Starting in 1976 as a small setup with big dreams, high ideals and honest commitments,
Shakeel Trading Corporation today, stands as an unprecedented leader in world class wall and floor tiles, sanitary fittings and plastic accessories along with a host of other high quality products as follow
Master Tiles
Grohe(Germany)
Porta(Usa) and Marachi(Italian) Sanitary wares
Teka Spain(Kitchen Solutions)
Complete Variety of Spanish, Chineese, Malaysian and Italian tiles.
Pprc Pipes and Fittings(Hot/Cold)Upvc (Drainage and Sewerage), P.E(Gas Lines)
---
Launched as company marketing high quality sanitary fittings, with clarity of concepts, the target at that time was to provide a well coordinated complete bathroom to our customers.
Established as the pioneer and market leader in world class sanitary fittings, Shakeel Trading Corporation introduced the concept of matching bathroom accessories in technical collaboration of Spain, Malaysia, China and Germany.
Shakeel Trading Corporation were such a tremendous hit in the market, to meet the increasing demands, production capacities had to be tripled in the year 2000. product appearance, quality and finish. Adding endless possibilities to the imagination of our valued customers, Shakeel Trading Corporation introduced a range of decorative tiles including strips, trims, motives, panels and mosaics.
To facilitate the customers in better applications and maximizing their benefit, Shakeel Trading Corporation provided its own brand of quality grout and adhesives.
Bringing a true revolution in the tile industry, when Shakeel Trading Corporation proudly introduced Granite tiles, which were by their quality standards, second to none in the world, that followed witnessed an innovative approach setting new benchmarks in product quality, range spread, availability through a wider network and a bundle of value added services like customer awareness and guidance campaigns, unmatched after sales service and complaint handling.
At turn of the decade, Customer orientation remains the key word in all our plans and executions. Reaching at the doorstep of our customers, wherever they are, we are making sure we are closer to their needs, aspirations, affordability and after sales expectations.
We are regular Tax Payers having NTN number 1337574-1 and we deposit a huge amount of taxes which can be verified with the tax returns attached with.
We are also old member of the Rawalpindi Chamber Of Commerce.
---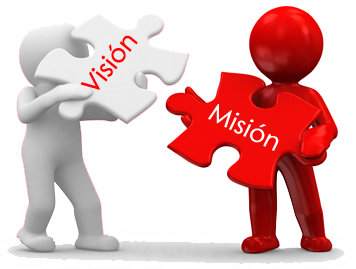 Mission / Vision Statement
The ceramic tiles industry is a major force for the improvement of quality of life across the world. Shakeel Trading Corporation aims to be the leading supplier of best quality ceramic tiles and pledges to provide its customers with latest designs, varieties and innovative products in line with the internationally changing trends. Through achievement of our aim we will enhance the wealth and well being of our employees and communities, whom we serve and in which we operate.
Vision:
Shakeel Trading Corporation vision is to lead the market with innovations in product development to improve the quality of life and lifestyle of its customers. With timely adaptations to rapidly developing technologies and meaningful investment in human resource training, Shakeel Trading Corporation will strive to maintain the differentiation edge through provision of unmatched products and services to its customers at a competitive price.